About Us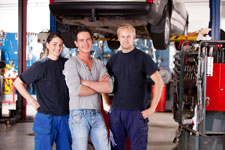 Having been founded in 1976, the NMT boasts over 40 years of professional services in a number of different industries. Starting out as a breakdown and car recovery service, NMT Garage Services live and breathe cars.
We have come a long way from our breakdown service days. Our fully functioning garage based in Bedford allows us to do anything from fitting new tyres and exhausts to repairs of any shape and size and car services.
As a family run company, we know how stressful running and maintaining a car can be. However, our friendly and personable team are on hand to solve any problems and take any stress away.
We care about your car just as much as you do, that is why we have invested in top of the range tyre and exhaust bays to allow us to deliver an even better service than before. No problem is too big or too small, so we will always do our best to find a solution in a timely fashion and at a reasonable price, too.
As well as fixing any unsuspecting problems, we also cater for your annual MOT check up. We offer a full, comprehensive list of MOT checks, including registration plates, fuel systems and brakes. We leave no stone unturned to ensure your safety on the road. Our tests start at a cost of £30 and will be carried out by fully qualified and seasoned mechanics who have carried out countless MOT tests over a number of years.
Whatever brings you to NMT, whether it be a nasty bump or just a routine check up, you can always rely on NMT Garage Services' team of friendly, reliable mechanics to deliver an extraordinary service in a family friendly manner.
Call us today on 01234 262 444 to book your car in to be seen by one of NMT Garage Services' mechanics as soon as possible.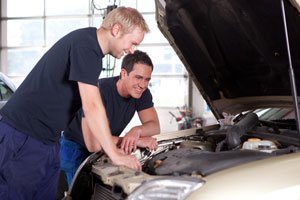 Professional
Friendly
Reliable
Efficient
Honest
Affordable