Car Servicing in Bedford - NMT Garage Services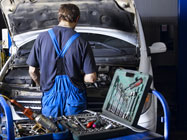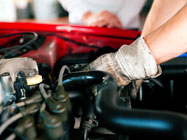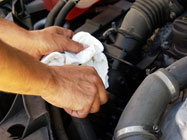 At NMT Garage Services, we pride ourselves on being one of the leading choices for car servicing in Bedford. The company has been operating locally for over 30 years and during that time have established a reputation as an honestly, fairly priced, quality car servicing centre.
With a team of highly skilled technicians, NMT Garage Services have experience performing services on virtually every make and model of car, from older technology, to brand new vehicles. We use quality parts in all of our services, however if you require that we use genuine manufacturer parts, please do let us know. These are often required for vehicles that have a warranty to maintain and is also often a stipulation on cars that are on lease.
When does my car need servicing?
Every car is different, so you will need to refer to your manufacturer's guidelines. As a general rule of thumb though, most car servicing is required at a certain number of miles, or yearly depending on which comes first. It is, however, imperative to check your individual car's service schedule as this will vary.
How much does car servicing cost?
Again, this will vary by car and the type of service required will also dictate the price. If you give us a call on 01234 355 888 our team will be able to provide you with a quote for your vehicle.
Where in Bedford are you?
Our garage is conveniently located on Windsor Road in the centre of Bedford, just off Mile Road. This makes us a great choice for anyone working or living in Bedford.
To book your car in for a service, or to receive a quote, please either complete our contact form, or give us a call on 01234 355 888 and a member of our team will be happy to help. We also specialise in MOTs, replacement tyres, exhaust systems and car repairs.